Jack Hagler, ASTC, partner of theatre planner/lighting designer and IAVM Allied Member Schuler Shook, has always been a trend-setter. Consider it fitting that when Hagler takes the stage to receive the Joseph J. Anzivino Distinguished Allied Award at VenueConnect in Toronto from July 22-25, the moment will be marked as groundbreaking when he becomes the first performing arts Allied Member awarded the distinction.
For his part, Hagler still expressed a "no way" response upon getting the call from IAVM Immediate Past Chairman Mark Mettes, CVE, to say that a new name was ready to be added to the impressive list of award recipients.
"When Mark called to tell me I had been named the 2018 recipient of the Joseph J. Anzivino Distinguished Allied Award, I was in disbelief," Hagler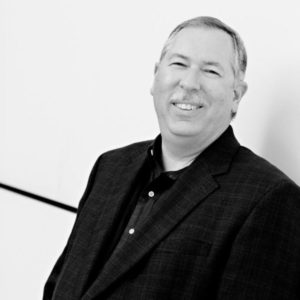 said. "I had NEVER anticipated that I would be considered for this award, much less named a recipient. I was shocked. Receiving this award is the ultimate statement of 'We appreciate what you do.'"
Indeed, the industry is grateful for all that Hagler does, and for good reason. Hagler has more than 40 years' experience as a designer, technician, contractor, and consultant for a variety of assembly facilities. Project types include professional, educational, and civic theatres, hotel and convention facilities, houses of worship, theme parks, and sports/entertainment arenas.
Hagler's projects benefit greatly from his planning, design and project management experience and deep knowledge gained from working and designing a variety of assembly venues. He is continually broadening his knowledge of performing arts venue design and operation through his very active participation in the American Society of Theatre Consultants as well as IAVM.
But it is Jack Hagler the trend-setter that stands out.
An IAVM member since 1991, Hagler has been a long-time supporter of the Performing Arts Management Conference (PAMC) from its earliest years.
Interestingly, the award has been given since 1991, when the Board of Directors for IAVM bestowed this recognition to Allied Members who have made extraordinary contributions to the Association and to the profession. This award is the highest honor presented to an Allied Member by IAVM.
Hagler was one of the first Allied Members to support PAMC with a sponsorship at its third conference in 1994 and every year since then. To this day, this sector conference sets the standard when it comes to garnering sponsorship, with much of that due to Hagler's efforts through the years.
Hagler introduced the first backstage boot camp at PAMC in 1995, another event that has been a staple since its inception and gives venue managers a look behind the scenes in the world of theatrical rigging, lighting, and sound. It ultimately grew to include everything from human flying systems, box office operations, acoustics — virtually everything that touches the performing arts world. Today, all venue sectors had boot camps at the 2017 VenueConnect.
The Performing Arts Committee in 1996 invited Hagler to participate as one of the first Allied Members to become a member of an IAVM committee. He has continued his committee support as a member and as an ex-officio advisor ever since.
"I love this organization," Hagler said. "Everything I may do for IAVM is really what we all do for IAVM. It is always a group effort. I am so very lucky to have a wonderful group of IAVM friends and colleagues who have been a great pleasure to work with for many years."
"Jack's innovative approach to supporting IAVM, and its performing arts sector in particular, is a demonstration of incredible dedication and commitment to our members, our profession and our patrons. Our venues are better today because of Jack's many contributions," said Doug Booher, CVE, IAVM Chairman.
"Jack Hagler's passion for the industry and our Association has positively impacted all of our members by encouraging a peer-to-peer relationship among Professional and Allied Members, all the while spearheading annual efforts that brought in record support from Allied Members for the performing arts sector and PAMC," Mettes said.
The post Jack Hagler, ASTC, Selected To Receive 2018 Joseph J. Anzivino Distinguished Allied Award appeared first on International Association of Venue Managers.