Play Ball! A Look At Where Dodgers Vs. Astros Stands In Various Spending And Other Categories
Thu, 10/26/2017 - 2:45pm
Webtest
With the 2017 World Series in full gear and tickets to see the games live costing hundreds to hundreds of thousands of dollars, the personal-finance website WalletHub released its World Series Facts – Dodgers vs. Astros infographic to go along with its Best Baseball Cities report.
To determine the best places to be a fan of America's second most followed sport, WalletHub compared more than 360 U.S. cities with at least one college or professional baseball team across 31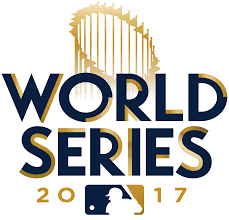 key metrics. They range from performance level of team(s) to average ticket price to stadium accessibility.
(Editor's note: The following is presented to you with no bias and is certainly open for lively debate.)
Top 20 Baseball Cities
1 New York, NY
2 St. Louis, MO
3 Los Angeles, CA
4 San Francisco, CA
5 Arlington, TX
6 Boston, MA
7 Atlanta, GA
8 Cincinnati, OH
9 Chicago, IL
10 Pittsburgh, PA
11 Kansas City, MO
12 Detroit, MI
13 Baltimore, MD
14 Cleveland, OH
15 Oakland, CA
16 Minneapolis, MN
17 St. Petersburg, FL
18 Milwaukee, WI
19 Washington, DC
20 Philadelphia, PA
2017 World Series Facts •$3,332 vs. $2,144: Average ticket prices for 2017 World Series games in Los Angeles and Houston, respectively
•$1.47 Million: Amount the Los Angeles Dodgers spent on each regular season win, compared to the Houston Astros' $1.60 million
•$1.15 Billion: 2016 revenue for MLB Advanced Media, the league's digital arm
•$1 Billion: Disney's 2016 investment in MLB Advanced Media's spinoff, BAMTech, for a 33 percent stake
The post Play Ball! A Look At Where Dodgers Vs. Astros Stands In Various Spending And Other Categories appeared first on International Association of Venue Managers.