Update From Las Vegas Convention Center
Tue, 10/03/2017 - 11:44am
Webtest
The Las Vegas Convention Center is currently being used to help in the aftermath of the Sunday night shooting that has left 59 dead and more than 500 injured during an outdoor country music festival.
Amanda Arentsen, communications manager with the Las Vegas Convention and Visitors Authority (LVCVA), spoke with IAVM to update on the use of the venue following the attack that resulted in the deadliest mass-shooting in the United States.
"Right now, the South Hall is being used as a resource center for victims and their loved ones," Arentsen said. "That is also where donations are being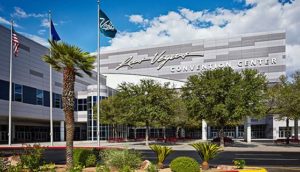 collected. We have such a tremendous outpouring of assistance at this time. The County, who is handling logistics of the center, is the best resource for determining what help is needed most at this time. Earlier today, they were encouraging people to offer volunteer services."
For resource information, please click here.
The LVCVA added the following official statement from President/CEO Rossi Ralenkotter: "The thoughts and prayers of all of Las Vegas go out to the victims and their families. This was a horrific, yet isolated, incident. At this time, it is important to allow the Las Vegas Metropolitan Police to conclude their investigation into the incident and to attend to the needs of the victims and their families. Las Vegas is a strong community that will work through this tragic incident. We are grateful beyond words to our incomparable law enforcement, first responders and everyone who continues to help victims and their families."
The post Update From Las Vegas Convention Center appeared first on International Association of Venue Managers.